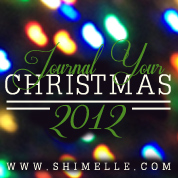 Goodness.. can it be that time again already??
I am so excited as this will be my 5th year.. I have big, big hopes this time of completing the whole journal this time.. these pages are so precious to look back on..
I am hoping I have a winning combination this year.. my book is already for action!
The chipboard covers have been sprayed with Dylusion ink sprays and Distress ink was applied to add brickwork through a Crafters Workshop stencil.
to appear in the window and added little gems as light bulbs!
I will be linking my pages to Shimelle's forum and Instagram pages so if you are taking part drop me a line and I can call by.. have fun!
If you fancy joining for the first time you can read all about Shimelle's class HERE
Happy creating, Gez oxoxo