Today, I've created a tag for the creative blog over at A sprinkle of imagination using some of the gorgeous papers by Glitz Design called Sunshine In My Soul.
These papers are really too nice to cut into, but I took a deep breath!! Hope you like my tag!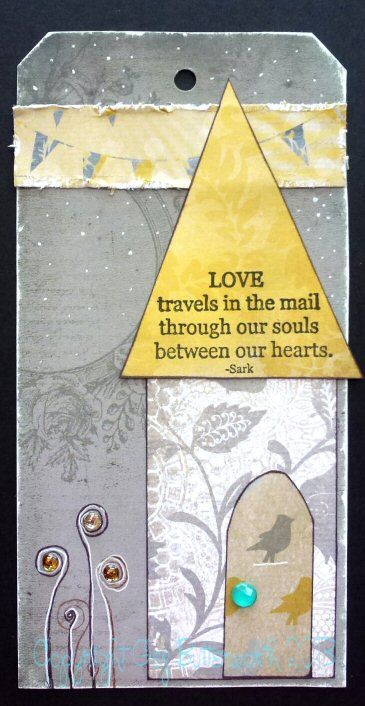 I had so much fun making this tag ♥
The papers were mainly pieced together and adhered to the tag using Matte Multi Medium my go to glue everytime!
Thank you for calling and leaving a comment if you get the chance.