There's a fabulous new challenge today over at the Stampotique Designers Challenge blog.
This week our hostess Corrie is spicing things up a bit! Here is what she says..
"Hello everybody and happy Wednesday to you. I am hosting today's Challenge and I would like you to use pink and orange in your background.
Now my mother used to tell me that orange and pink don't go together but because I am a rebel, I think they do !!!
So I would like you to use pink and orange in the background of your project. I am looking forward to see what you come up with. Happy crafting."
Fab, fab challenge Corrie!
I decided to go the whole hog and not only defy mother nature but got messy and as far away as possible from my CAS gemini twin!!! It felt good !!
Here is my card..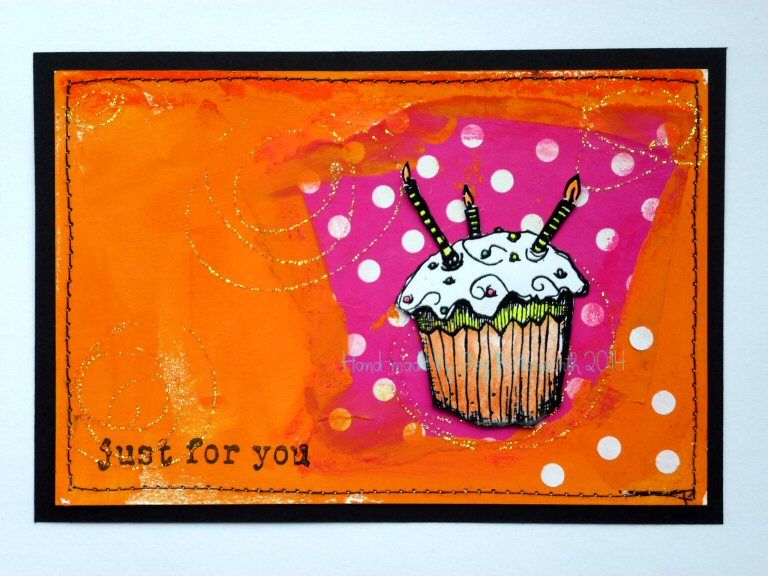 Stamps used:

Cup Of Fun Certainty and Barcode Text (just for you)
The background was created using acrylic paint and collage paper. I stamped and embossed the cake onto white cardstock and stamped the sentiment directly onto the background using archival ink. A little stitching and a few glittery doodles, et complete!
Thank you for calling and leaving a comment if you get the chance, the Design Team have lots more inspiration to share with you, hope you can join in the fun! For full details and rules about the challenge see HERE