Time for a brand new dare this week over at the Daring Cardmakers challenge blog.
This week Sharon would like to see your clean and simple designs.... easier said than done!!
Eek! Step away from the paints and spray inks now !!!!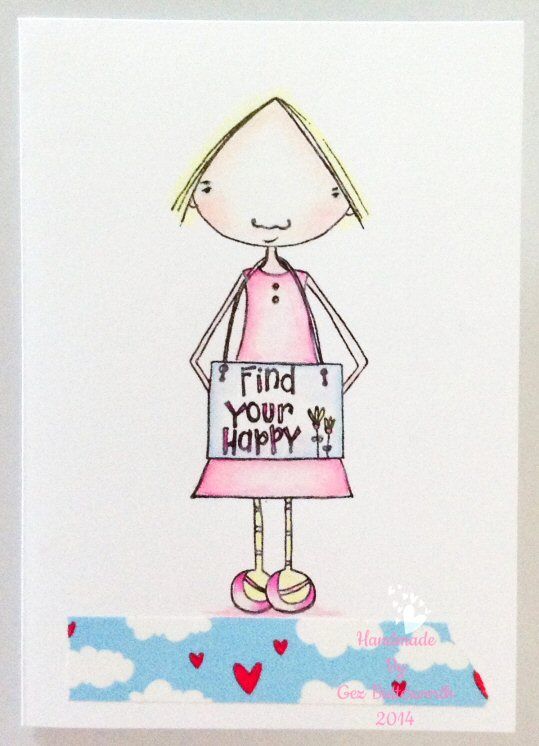 It's good to step out of our comfort zone sometimes and I did enjoy making this card for the challenge.
I've used a gorgeous girlie stamp from Stampotique Originals by Linda Peterson. Isn't she a cutie pie ♥
Wishing you a great weekend. Gez xx