Exciting times over at the Stampotique Designers Challenge blog this week as we celebrate our 200th Challenge!
This week we would like for you to join us as we celebrate and invite you to create with celebration, anniversary or best wishes in mind!
This week I've been reminiscing and looking back over some of the past challenges and was surprised to find out I first joined the Design Team back on challenge number 24! Way back in February 2011!
I've decided to 'pimp' up an altered frame/mirror I created a while ago for the challenge this week to celebrate the success of the Design Team!
Well Done everyone!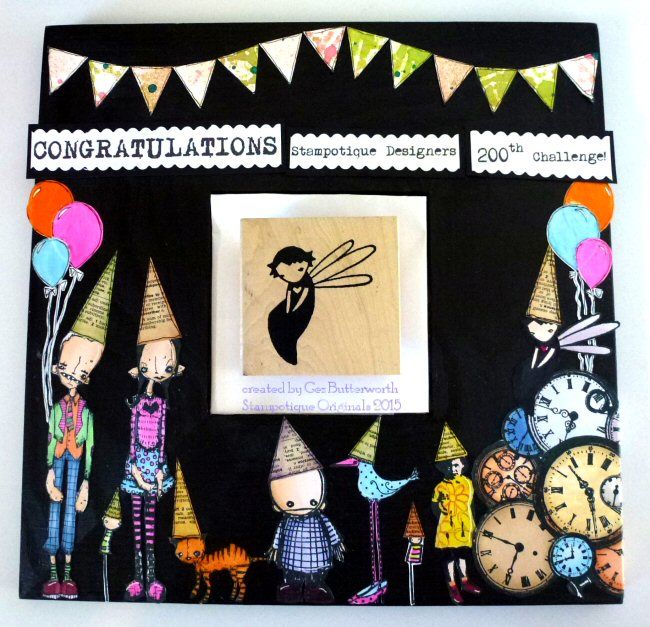 Stamps used: Moon Girl, Weasel, Minkygirl, Kitty, Head, Bird Legs, Two Sticks, Midge, Timeless
A simple altered mirror but so much fun!
I hope you can join us this week as we celebrate. One of our DT members is also having a little give away so be sure to pop over and say 'Hi' to our lovely Arwen and see what she has in store!
It is wonderful seeing everyone's creations each week and a very special honour to work along side some great artists and to have served on the Stampotique Originals Design Team for the last 4 1/2 years. Cheers everyone!